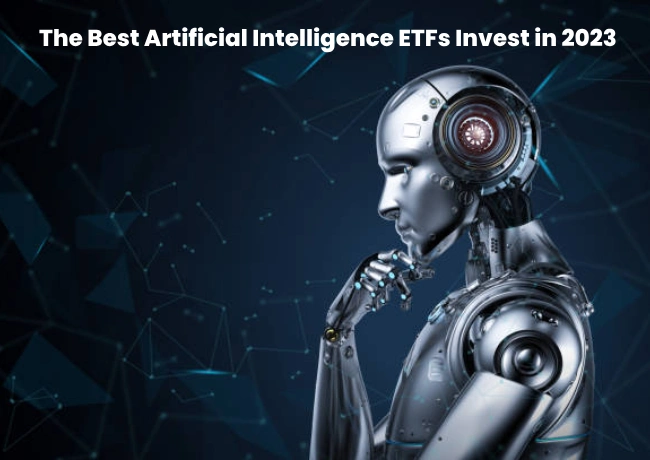 Artificial Intelligence ETFs are the most diverse compositions on the US stock exchanges. This week we have already covered smart beta ETFs. And today, we're going to talk about yet another ETF format, artificial intelligence ETFs.
It doesn't hurt to remember, first of all, what an ETF is. The acronym stands for "Exchange Traded Funds" – a fund traded on an exchange in Portuguese. In practice, it is an asset that encompasses others, a kind of "package" of actions on a particular investment topic .
An essential point about ETFs is that this investment format does not necessarily follow or replicate a specific market index. While this can happen, it is wrong to generalize an ETF as a fund that tracks an index. The premise is entirely valid for ETFs replicating the Nasdaq 100 , for example, or ETFs replicating the S&P 500. But that doesn't work for smart beta ETFs, Bitcoin ETFs, and of course AI ETFs.
The good thing about ETFs is that, in addition to the ease of being traded in the same way as a conventional stock or a REIT, they are a great way to diversify your portfolio. The downside is an administration fee charged by the ETF fund.
Why Invest in Artificial Intelligence?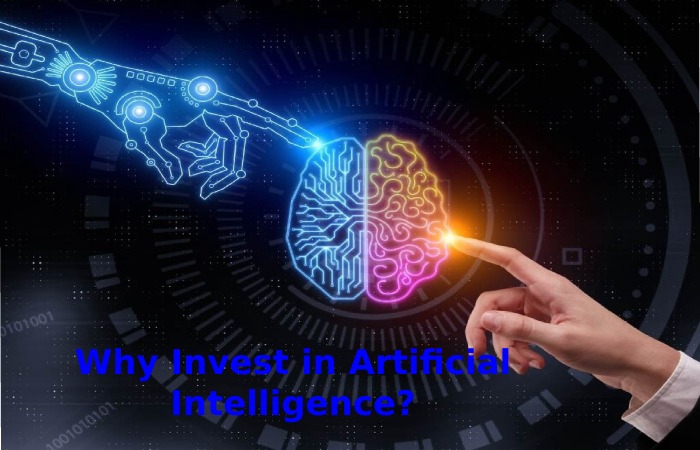 Because it's a giant and growing market. A survey by Grand View Research revealed that, by 2030, the segment could be worth US$ 1.8 trillion. To know ​​how much this represents in growth, the same study evaluated the value of artificial intelligence assets at US$ 93.5 billion in 2021 and, for 2022, US$ 136.6 billion.
Artificial intelligence is something that, even unconsciously, is part of our lives. Just realize that everything that has an algorithm has artificial intelligence behind it. Companies like Google ( $GOOGL, $GOOG ), Amazon ( $AMZN ), and Netflix ( $NFLX ), to name just a few, use artificial intelligence in the products they develop.
Also Read: Planning to Buy Backlinks? A Must-Read 2022 Guide
Artificial Intelligence ETFs: Know the Main Ones
Here are the main artificial intelligence ETFs in the North American market:
Global X Robotics & Artificial Intelligence Etf ( $Botz )
The Global X Robotics & Artificial Intelligence ETF invests in giant companies in the US and Japanese markets in the artificial intelligence sector. Nvidia and Keyence are some of the more than 40 companies in this ETF's portfolio. In assets under management, it is about US$ 2.58 billion.
It has been listed on Nasdaq since 2016 and charges a 0.68% administrative fee.
ROBO Global Robotics and Automation Index ETF ( $ROBO )
This ETF has been listed on the NYSE since October 2013 and invests in global companies in robotics, automation, robots, and artificial intelligence. There are almost 70 companies in total in the United States and Asia.
The fund manages US$1.3 billion in liquid assets under a 0.95% management fee.
Ishares Robotics and Artificial Intelligence Multisector ETF ( $IRBO )
Also listed on the NYSE, this fund has been trading since 2018 and manages around 130 assets in a portfolio valued at more than $1 billion. The administrative fee is 0.47%.
It seeks to track results from an index composed of companies from developed and emerging markets that can benefit from long-term growth and innovation in robotics and artificial intelligence technologies.
First Trust Nasdaq AI and Robotics ETF ( $ROBT )
The First Trust Nasdaq AI and Robotics ETF is another industry ETF on Nasdaq. It has been trading since 2018 and has over 100 assets under management, totaling around $244.4 million. The administrative fee is 0.18%.
The asset's focus is to track an index (acronym NQROBO ) that, since December 2017, has followed corporations in the artificial intelligence and robotics sector.
Conclusion
Artificial Intelligence ETFs potentially benefit from increased adoption and utilization of artificial intelligence, including those involved with industrial and non-industrial robotics, automation, 3D printing, natural language processing, social media, and autonomous vehicles.
Related posts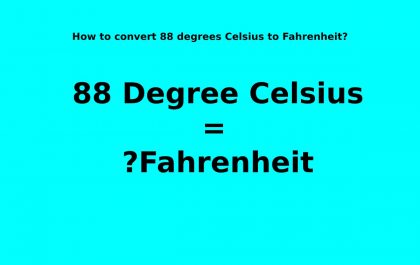 How to convert 88 degrees Celsius to Fahrenheit? [2023]
Welcome to 88 degrees Celsius to Fahrenheit conversion; we will study how to convert 88 degrees Celsius to Fahrenheit with…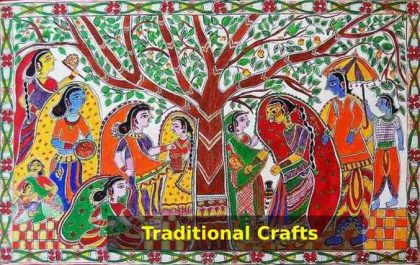 Traditional Crafts – From Artists and Connoisseurs [2023]
Introduction Traditional crafts can be as modest as a basket or as tricky as fine woven silk. Whether it is…