Virtual reality is set to take the world by storm in 2023. And with good reason – it's a really immersive experience that lets you experience life in a different way. Whether you're a gaming enthusiast, a moviegoer, or just want to experience a new and exciting world, virtual reality is a perfect choice. Here are the top five headsets that will be popular in the year 2023:
1. Meta Quest 2 (Standalone VR Headset)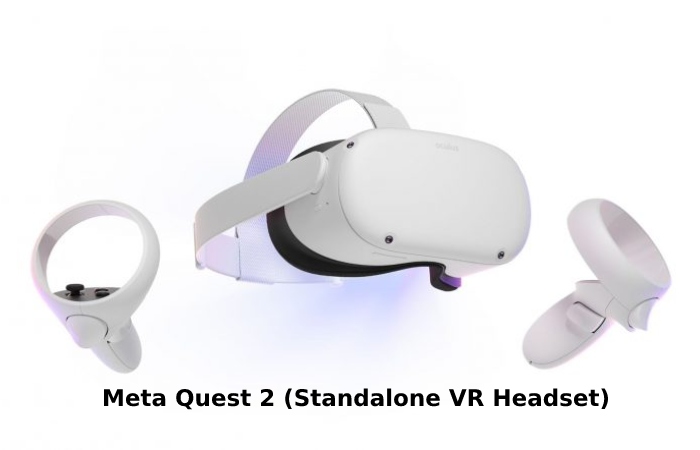 Looking for a top-of-the-line VR headset that's affordably priced and versatile? Look no further than Meta Quest 2! This headset has a comfortable design, high-quality graphics, and a low price tag. You can use it with your PC or Playstation 4 – making it the perfect headset for gamers of all levels. Plus, its specs are top-notch: an LCD with an 1832 x 1920 per-eye resolution, 6GB of RAM, and a Snapdragon XR2 chip. You can also enjoy many free VR Games through its sideload apps like Sidequest. If you're looking for the best VR experience possible, then Meta Quest 2 is the headset for you!
Pros
Standalone VR headset
A large library (the Quest store, SteamVR, and Sidequest)
Hand tracking
No PC or cable required
Cheapest VR headset
Cons
Small battery
Poorly constructed headband
controller requires AA batteries
2. Valve Index
If you're looking for a high-end VR headset that will change the way you experience virtual reality, then you should definitely consider buying a Valve Index headset in 2023. These headsets are among the best on the market and come with a number of excellent features, including an affordable price point and easy-to-use controls. While it's a shame that the headset is priced at $999, this shouldn't deter high-end users from picking this headset up as it's one of the best on the market. Additionally, the headset comes with a 144Hz LCD screen that provides an excellent gaming experience, as well as great audio quality.
Pros
Using full-body tracking
A wide field of view
Vive hardware compatibility
Good controllers
Cons
3. Psvr / Psvr 2
If you are look for the best virtual reality headset available in 2023, you should consider buying a PSVR headset. Not only is it the best-quality headset available, but it is also one of the most affordable options on this list. Additionally, if you have a PlayStation console and controller, you can use the original PSVR headset without any problems. The only downside to the PSVR headset is that it does not support 4K resolution or high refresh rate displays.
Pros
VR games exclusively
Simple setup
Cheap
Reliable tracking
Cons
Visual fidelity is low
Requires the PlayStation Camera
4. Htc Vive Pro 2 / Htc Vive Cosmos
The HTC Vive Pro 2 is the modern and greatest VR headset released by HTC. It will have the room-scale capability, allowing you to move around in your virtual world freely. The headset also has a greater resolution than the original Vive and features a built-in headphone jack. The controllers and base stations come separately, but it costs about $799 by themselves.
Pros
A vast library of games
Viveport infinity subscription service
Accurate tracking
Cons
Expensive
Difficult setup
5. HP Reverb G2
If you're a gaming enthusiast who wants the best possible visual experience when gaming or watching movies in virtual reality, then you should definitely consider buying the HP Reverb G2 headset. This high-end headset is made for gamers who want excellent visual quality and a comfortable experience. The screen has a 90Hz refresh rate, 2160p resolution per eye, and a 114-degree field of view. Additionally, its lenses are specially designed to reduce eye strain and increase focus time. The headset comes with a great mobile app that makes it easy to control your video feed and track your movements. However, IMU tracking is not great, so you may want to consider another VR headset when it comes to tracking movements.
Pros
Display with high resolution
Ergonomic design
Cons
Controllers of average quality
Without a headphone jack
Buy Now
Conclusion
Virtual Reality is a technology that's quickly gaining in popularity, with a whole range of potential applications. From gaming to education, virtual reality has the potential to revolutionize a variety of fields. That's why it's important to know which VR headset is best for you. In this blog post, we'll guide you through the top 5 VR headsets to buy in 2023.
Also Read: Some of the Best Artificial Intelligence Software
Related posts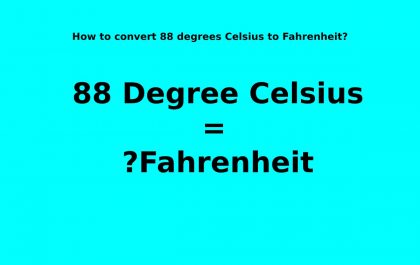 How to convert 88 degrees Celsius to Fahrenheit? [2023]
Welcome to 88 degrees Celsius to Fahrenheit conversion; we will study how to convert 88 degrees Celsius to Fahrenheit with…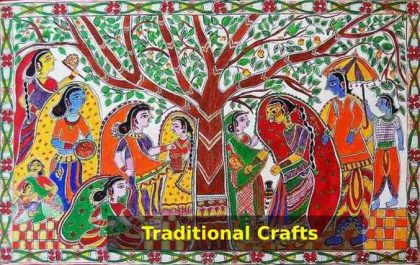 Traditional Crafts – From Artists and Connoisseurs [2023]
Introduction Traditional crafts can be as modest as a basket or as tricky as fine woven silk. Whether it is…