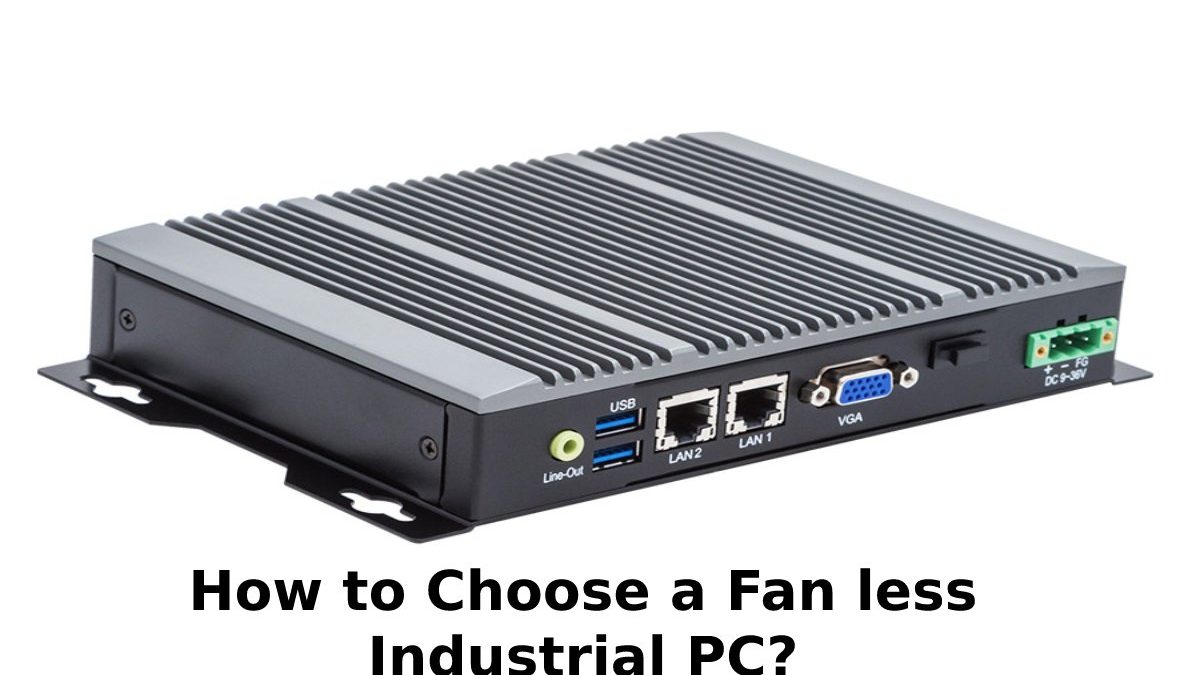 The reach of fanless computers within business extends beyond office space and server rooms. With the advancement of Industry 4.0, more and different computers are now on the production floor or in the field. It is to monitor and control the company's production processes. For some years now, this has led to the design of new types of rugged industrial computers, built for the most difficult, even extreme conditions, responding to the necessary computing needs, and used in specialized equipment.
Fanless Pc Fan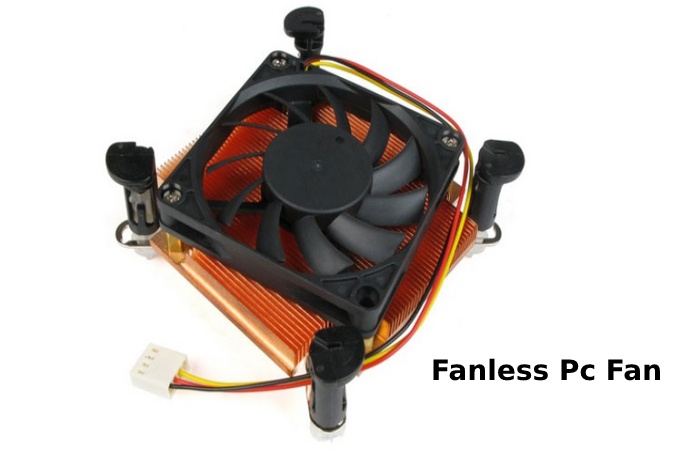 Fans are used in computers to remove generated heat. There is usually a fan with the power supply, one that cools the CPU, and one or more fans in the computer case. There may remain a fan on the graphics card. Using alternative computing architectures (heat pipes) allows heat to be removed from the processor and other parts that can generate high temperatures.
Despite the popularity of fans, there are some advantages to having a computer without fans. For example:
There is No External Residue
Some computer fans blow in, and others blow out, depending on the fan's location and the dynamics of airflow in the case. When a fan blows in, it carries fresh air and debris, such as dust and dirt. These remains can build up over time and interfere with the electronic components inside the computer, causing them to fail. Using a computer without a fan eliminates the entry of debris that can damage your computer.
Also Read: Everything that Comes in the PS4 Pro Box in an Unboxing
No Moving Parts
The moving portions of a computer are susceptible to mechanical failure caused by debris, shock, and vibration. Most, if not all, of the moving parts in a laptop are fans. When a fan has a mechanical failure, it not only requires a replacement fan but also jeopardizes the computer's stability and health. As the temperature rises, the computer may shut down unexpectedly. Some electronic components can overheat and remain permanently damaged. A fanless computer eliminates the risk of mechanical fan failure and resulting downtime and also potential damage to electronic components.
Any Location
Fanless computers can be place in places not suitable for computers with fans. For example, locating a laptop in an outdoor space exposed to rain or snow may be necessary. Whereas a laptop with fans could not function if exposed to the elements. A computer without a fan could tolerate the exposure.
Silent Operation
Almost all the noise a computer makes comes from its fans. By removing the fans, noise is eliminate. Creating a quiet running computer is essential for some computers, such as meeting rooms or hospitals.
An Excellent Example of a Fanless PC
Lanner is now introducing outstanding fanless industrial PCs for machine automation and visual inspection, enabling early adoption and system testing for Lanner's planned partners in preparation for intelligent manufacturing controller development and also implementation completion of smart factories.
Powered by 4th Generation Intel Core i7/i5/i3 CPUs with QM87 PCH, the LEC-2281 and LEC-2284 offer quad-core or dual-core processing power, demonstrating significant performance improvements compared to 3rd generation Core processors.
The combination of high-performance CPUs, 16 GB of DDR3L memory. A well-balanced number of COM/serial/USB ports, integrated Intel HD Graphics 4600 ports, and built-in HDMI, VGA, and DVI-D ports solidify the positioning of the fanless IPC products such as "all-in-one" and "one-for-all" solutions for almost all IoT, industrial mechanization and Industry 4.0 deployment scenarios, especially for the areas of machine vision inspection, automation control, and manufacturing execution system.
Conclusion
With a fanless computer, the risk of mechanical fan failure, resulting downtime, and potential damage to electronic components is eliminated at any location. Fanless computers can be place in places not suitable for computers with fans.
Also Read: Anthem: Release Date, Platforms, Gameplay, and Trailers
Related posts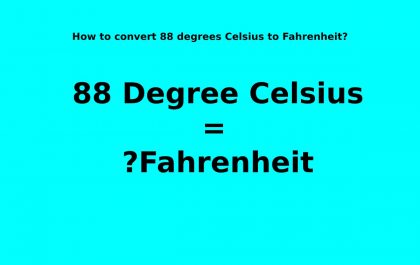 How to convert 88 degrees Celsius to Fahrenheit? [2023]
Welcome to 88 degrees Celsius to Fahrenheit conversion; we will study how to convert 88 degrees Celsius to Fahrenheit with…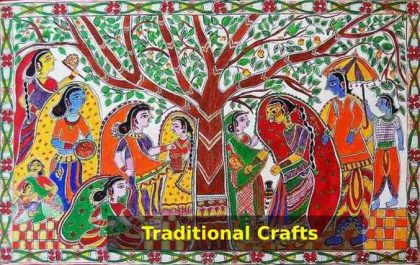 Traditional Crafts – From Artists and Connoisseurs [2023]
Introduction Traditional crafts can be as modest as a basket or as tricky as fine woven silk. Whether it is…